The Residences
Making a Home out of a Feeling
The Residences offer guests the opportunity to make home what makes them happiest, connecting with their passion for life, combining the privacy of your home with unbeatable amenities at your doorstep.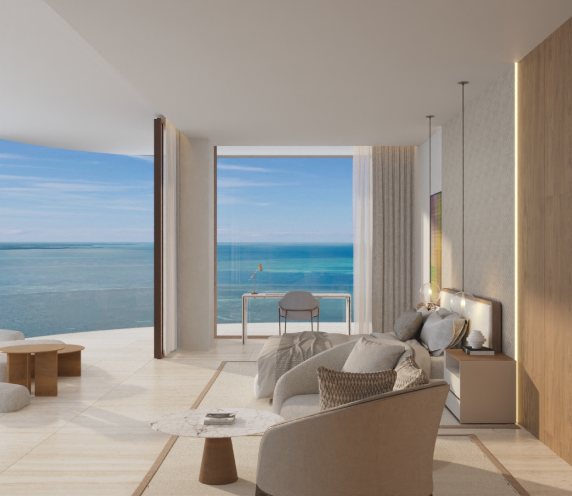 Design & Architecture
Elegance and quality design
To offer maximum comfort, every detail of The Residences is designed in an innovative style where luxury and beauty come together in their full expression. Their spectacular sea views flood the spacious rooms with light and nature, tracing bridges through their impressive terraces that connect the indoors and outdoors. On the spacious terraces, the warm Caribbean climate can be enjoyed, with a breathtaking front view of the Caribbean Sea, Isla Mujeres and the bay of Cancun.
Facilities
Included with all Residences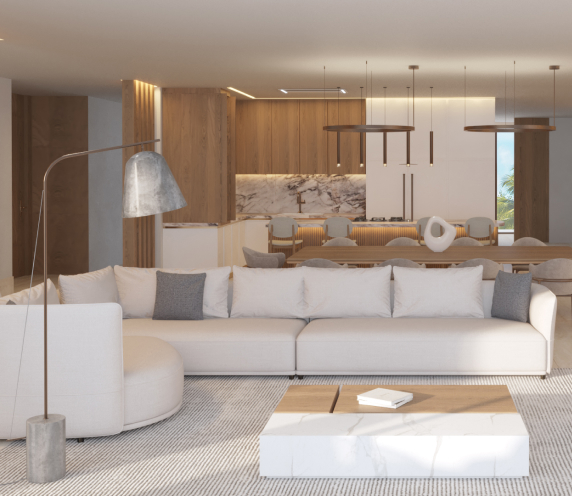 Furniture
Simplicity and Sophistication
We offer you, with the help of our renowned interior design team following St. Regis brand redefined standards, the full furniture package with a refined, natural and harmonious aesthetic, as well as all the necessary equipment (bed linen, cutlery, crockery, etc.) to start enjoying your residence from day one.
Amenities & Privileges
Laidback Living
The goal of The Residences is the happiness of their owners. To achieve this, it has the best qualified staff who oversee property management, maintenance, gardening, cleaning... ensuring maximum excellence for your enjoyment.
Some of the Services Included: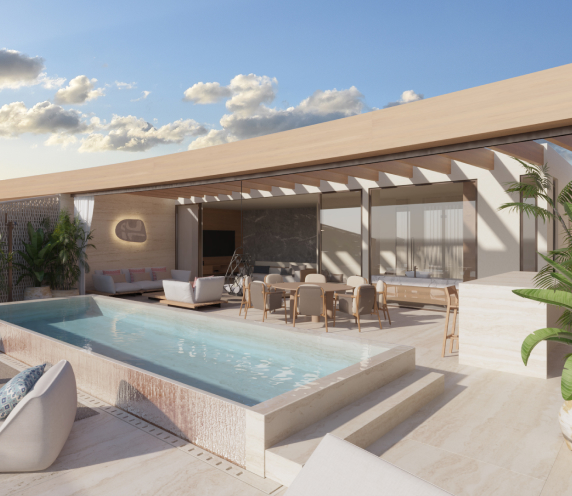 A Home with all the Amenities of Luxury Accommodation
The Residences offer the owners access to the common areas, restaurants, Beach Club, activities and a whole range of services typical of an exclusive establishment.
Types of Residences
Residences to Suit every Lifestyle
The Residences have different formats from 235 m2 to 900 m2, designed to suit your needs, with meticulous care for the privacy and comfort of its inhabitants.
3 bedrooms
From 322 m2 to 363m2
4 bedrooms
From 409 m2 to 764 m2
2 Story Penthouses
From 462 m2 to 901 m2