The Project
About The Residences
Finesse luxury, gastronomy and leisure activities. The Residences radiates an atmosphere of true respite that surrounds its guests with aromas, scents and feelings that create a singular and crafted journey to ensure every stay is entirely unique.
St. Regis
Designed for its Guests' Disconnection and Wellbeing
On the stunning Caribbean coastline, north of Cancun and facing the enigmatic Isla Mujeres, The Residences complex emerge from nature, creating special stories through design.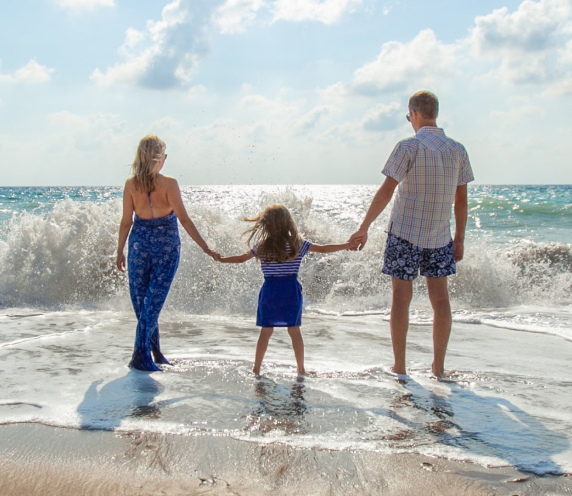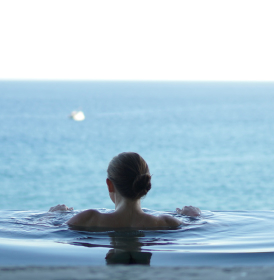 Waking up in St. Regis
Practice yoga by the sea, train in the state-of-the-art fitness rooms, start your adventure on the private pier, dive through the most important coral reef in the northern hemisphere…
There are plans for all styles such as diving, kayaking, volleyball, dance, cycling or excursions for sports lovers and fun activities for the little ones who can enjoy themselves while exploring nature.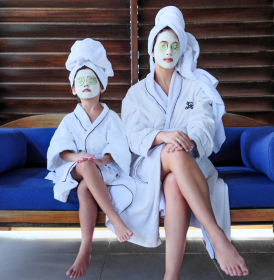 Relaxing at Midday
Gift the mind, body and spirit the ultimate luxury, with a relaxing session, a massage or a spa treatment, surrounded by an incomparable environment after having experienced a morning full of adventures.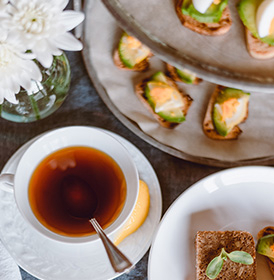 Afternoon Tea Ritual
The traditional St. Regis tea parties are the perfect opportunity to share enriching moments and intimate gatherings as the ideal prelude to unforgettable and noteworthy social events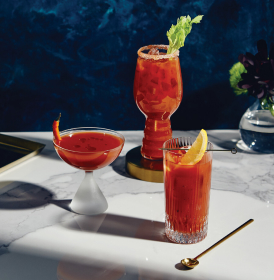 Bloody Mary Ritual
Enjoy the brand's signature cocktail served at Sunday Brunch and evening soirée, prepared with the original recipe invented at St. Regis New York and inspired by the exquisiteness of a place that has delighted its refined clientele for over one hundred years.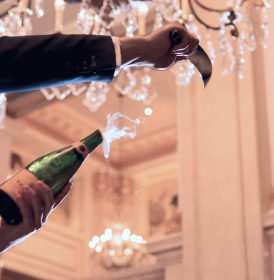 Magic at Evening
When the sun sets, the transition changes into a sensual atmosphere and gives way to a dazzling starry sky that accompanies our guests on delicious evenings where there is no lack of fine cuisine, candles, music, champagne and entertainment.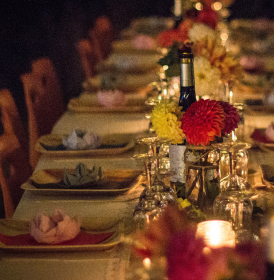 Midnight Supper
Designed to honour the traditions that celebrated the pursuit of the finest passions, St. Regis welcomes guest for its exclusive and intimate special events around the world.
The Residences at the St. Regis Costa Mujeres Resort
World-Class Amenities
The latest in design and the most innovative architecture give rise to dreamlike spaces where every moment is precious.

Services
A World of Benefits
As a residence Owner, enjoy an enhanced hotel reservation service and VIP status at St. Regis, Ritz Carlton, W Hotels, The Luxury Collection, Edition and JW Marriott hotels and resorts around the World. Preferential room rates, upgrade based on availability, special hotel amenities or late check out are some of the many benefits at your disposal.
* A La Carte Services may be arranged by the concierge team and are typically provided by third parties not affiliated with The St. Regis
* A La Carte Services may be arranged by the concierge team and are typically provided by third parties not affiliated with The St. Regis
Limousine & car service reservations
Hotel reservations
Restaurant information/ reservations
Spa & salon reservations
Move-in coordination
Pet care/boarding information & reservations
Theatre & entertainment information
Housekeeping services
Valet parking – 24/7
Personal shopping services
Ordering floral arrangements
Coordinate delivery services
Doorman & porter services
Loss prevention
Travel arrangements
Reserving golf tee times
Grocery shopping
Alterations services
Function & event planning
Coordinate mail
Packing & shipping
Plant care maintenance
Translation services
Nanny & childcare services
Owner absentee program
Laundry & dry cleaning
Car washing & detailing
In-residence private dining & catering
Personal chef services
Personal trainer
Spa treatments & services
Dog walking & pet grooming
Storage Services
Vacuum & mop floors
Dust interior
Strip beds & change sheets
Clean bathrooms
Clean terraces
Clean mirrors
Oven/cook top cleaning
Refrigerator cleaning
Storage services
Wash dishes
Coordination & customisation of welcome home and arrival for residence
Delivery of incoming packages to the residence
Unpacking of valet items or parcels
Assistance with deliveries to residence Management of third-party vendors to residence in owner's absence
Management of third-party vendors to residence in owner's absence
Packing & unpacking services
Delivery of groceries to residence and unpacking upon request
Pick-up and delivery of laundry and dry cleaning
Delivery of newspaper subscriptions
Assistance with move in coordination
Coordination of utility set up